Absolute Skin
Latest Posts
27th Apr 2018

On 27th & 28th April Jill attended ACE 2018 (Aesthetics Conference & Exhibition) held at the Business Design Centre in ...

19th Dec 2017

A New Year, a New You. January & February Anti Wrinkle offer. New Clients To see in the New Year we have an amazing ...
eDermastamp (EDS)
Smoother skin with fewer lines and wrinkles - Younger healthier looking skin - Brighter more vibrant skin
EDS "what is it"
Our EDS Regenerate treatments take professional skin needling to a new, more advanced level using the eDermastamp, a German-engineered and manufactured medical device. The treatment is an electronic, micro-skin needling procedure that stimulates your skin so that it will regenerate and repair itself naturally, resulting in smoother, brighter, younger and healthier looking skin. Voted Product Innovation of the Year 2 years running at the Aesthetics Awards.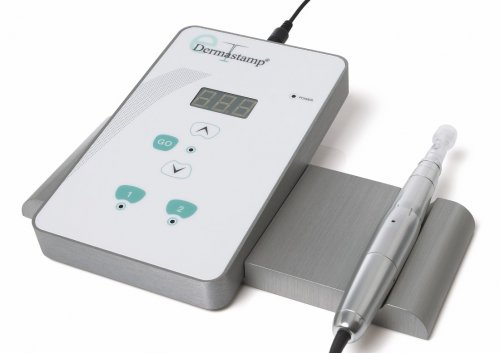 It can be used as a key treatment in rejuvenating skin with the following conditions:
Acne scars
Photo-damaged and ageing skin
Facial and décolleté lines and wrinkles
Stretch marks
Because of the nature of the EDS Regenerate treatment it must only be carried out by trained practitioners and authorised clinics, like Absolute Skin, using genuine eDermastamp medical devices.
How it works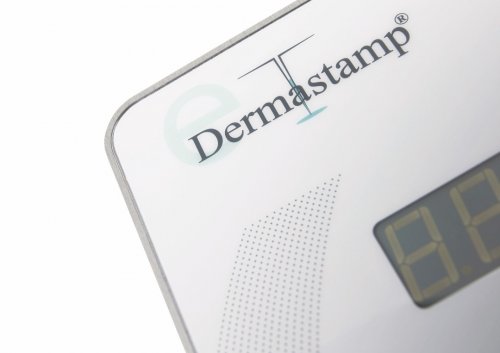 A trained practitioner will carry out the EDS Regenerate procedure. This creates thousands of micro medical needle columns into your skin, each one penetrating into the dermis layer. These columns will stimulate the skin, encouraging it to regenerate and repair itself. They'll then rapidly close so that your skin can quickly recover.
Following the procedure your skin will start to naturally regenerate and repair itself, working below the surface in the dermis. This will take some time as new collagen is formed, new skin cells are generated and the dermis layer is rejuvenated. It can take up to six weeks before you see signs of this regeneration and repair, although the process will continue to work over the following months, leaving you with amazing natural, long lasting results.
We recommend that your EDS Regenerate treatment consists of three procedures approximately six weeks apart. However, some skin conditions may need more treatments to achieve the desired results.
Maximise results and get your skin looking its best by combining micro-needling treatments with one of our Skinsynergy programmes
Please click on the links below for in depth views of before and after treatments.