Absolute Skin
Latest Posts
27th Apr 2018

On 27th & 28th April Jill attended ACE 2018 (Aesthetics Conference & Exhibition) held at the Business Design Centre in ...

19th Dec 2017

A New Year, a New You. January & February Anti Wrinkle offer. New Clients To see in the New Year we have an amazing ...
Absolute Skin
The best foundation you can wear is glowing healthy skin
Absolute Skin is solely dedicated to providing the best possible care to the largest organ of the body, the skin. By combining your aesthetic treatments, skin peels and after care skin programmes, you will gradually see a new younger looking you. Our skin specialist will advise on the best post-treatment care programme to use at home to maximise the benefits of your aesthetic treatment and skin peel.
Chemical Peels are one of the most popular, non-invasive cosmetic procedures performed to rejuvenate the appearance of the skin and give the complexion a boost – used on the face, neck and hands. Peels can be a simple, fast and highly effective way to achieve radiant skin for a special event and can also be used to dramatically lessen the effects of more serious skin conditions.
A Chemical Peel simply removes a layer of damaged skin from the face by a chemical reaction to reveal a newer, healthier layer. When the skin begins to heal, increased cell growth produces new, healthier skin layers that give the face a more youthful appearance.
For a long time leading dermatologists have appreciated the positive results of this form of treatment, Improvement is gradual and progressive, although the immediate affect can be remarkable, helping the skin to appear healthier, smoother, tighter and plumper.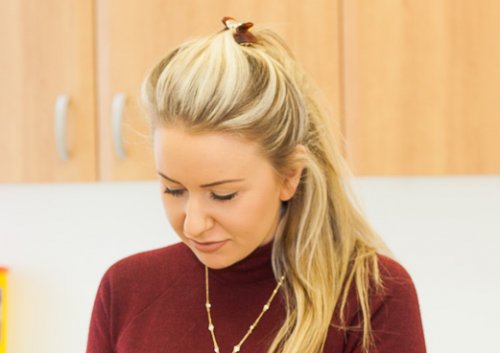 Sophie O'Brien is the principle skin therapist in our Absolute Skin division. She has a Level 3 NVQ diploma in beauty therapy and comes with a vast amount of experience in this sector. Her warm caring approach will leave you relaxed and comfortable during any treatment.
If you have any questions about the treatments that we provide, please don't hesitate to contact us.