Treatments
Latest Posts
10th Jun 2017

Finally, the "Happy birthday Botox" winners have been chosen. The 15 winners will be contacted sometime this week with ...

21st Apr 2017

Facebook Promotion It's been 15 years this month since the wrinkle-busting jab was first approved for frown lines. The ...
Botox & Anti Wrinkle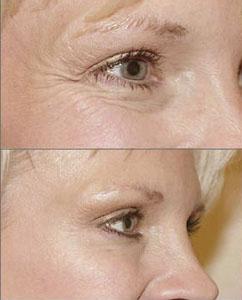 At Absolute Image, all of our injectable treatments are carried out by nurse prescribers, who have undergone extensive additional training to qualify in prescribing Botox.
Jill Tait our nurse prescriber, leads the way in perfecting the most natural looking results and we don't believe anyone need experience the infamous 'frozen' face associated with Botox injections.
What are Botox Injections?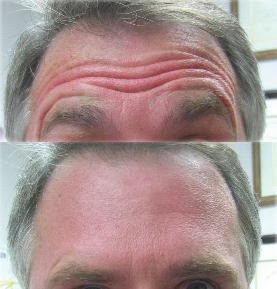 To the face
A Botox solution is injected in tiny quantities, which causes muscles to relax. Botox acts at the junction between the nerves and muscle to prevent the release of a chemical messenger called acetylcholine from the nerve endings.
This prevents muscles from contracting. The muscle relaxation is temporary and gradually wears off.
It also prevents new lines forming by relaxing the facial muscles and reducing excessive facial movements. The main cosmetic areas to benefit from this treatment are the areas between the eyebrows, the forehead lines and crows feet at the side of the eyes.
Lines and wrinkles will be smoothed out and you'll be left with a youthful, glowing appearance.
Underarm
Hyperhidrosis is the medical term for excessive sweating. Sweat glands require a nerve impulse to activate. Without this stimulation, they won't secrete. By injecting a relaxant into the problem area the nerve is relaxed and prevented from reaching the sweat gland.
The procedure will take about 30 minutes to perform and patients report a substantial decrease in sweating within 2 days of treatment. Many don't sweat at all following treatment.
If you have any questions about the treatments that we provide, please don't hesitate to contact us.